Don't Miss This Upcoming Sermon Series!
At the conclusion of each of our worship services on Sunday, August 26, I asked our men to meet me at the altar to discuss a new series of messages that will begin on Sunday, September 9 and conclude with unique services on Sunday, October 7. Although the messages will be applicable to the entire church, we will be focusing on our men, encouraging them in their spiritual leadership in the home and in the church.
I believe the key to revival in our church is for our men taking seriously their walk with God. The series is called, The Man Project: God's Plan to Become a Godly Man. Each Sunday, the message will center on issues related to becoming a man after God's own heart. Each week, the men will be given specific assignments to help them fulfill their responsibilities as spiritual leaders.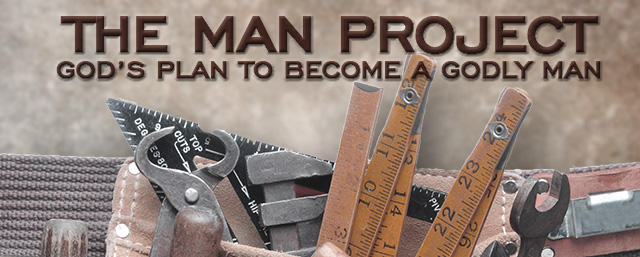 September 9
"Working on…Your Walk with God Practically"
September 16
"Working on…Your Wedding Pledge"
September 23
"Working on…Your Warrior Parenting"
September 30
"Working on…Your Wounds from the Past"
October 7
"Working on…Your War with Lustful Passions"
On Saturday, September 8 from 10 to Noon in the Worship Center, I am asking the men of our church to join me for a time of crying out to God for revival. The only agenda will be to pray together.
Then on the last Sunday of the series, October 7, we will do something we have not done since I have been your pastor. The men will worship in the NOW Center, and the women will worship in the Worship Center. On that day only, we will have separate worship services. This will allow me to communicate with our men specific issues that I would not feel comfortable sharing with men and women together.
This is a great and defining moment for our church, our men, marriages, families, and the upcoming vision.
I am calling all men to commit to these five weeks. I am encouraging our wives and moms to encourage their husbands and sons to get involved. I am challenging each of our men to invite a friend to be a part of The Man Project!