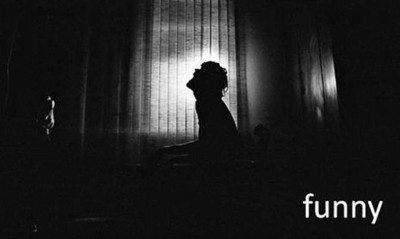 And when they had platted a crown of thorns, they put it upon his head, and a reed in his right hand: and they bowed the knee before him, and mocked him, saying, Hail, King of the Jews!
A crown of thorns to mock the Almighty. A gesture of disrespect, ignorance, and disgrace to the very Living God who brought the Earth into being. He who placed these funny little men with these evil little thoughts inside their mother's wombs. He who created them, made them limb by limb. Placed every hair upon their head. Knew every thought that they had ever had or ever will have. Yet they retreat to bended knee mocking Him... laughing and giggling like middle school girls at the idea of this Jewish carpenter being royalty. Their laughs echoing throughout all eternity. As history has now proven that the joke quite simply was not on the Man who stood amidst the crowd being mocked, spit upon, stripped and beaten. The joke would literally be... on these men.
As they place a crown of thorns upon His head..Jesus' head is now adorned with the very consequence of the original sin. Think back to the garden... as Adam and Eve sinned... the beauty of the rose was forever married to the sting of the thorn. And here this thorn sits in mockery. How ironic and sad that these funny little men with these evil little thoughts mocked the One who created the thorn as a punishment for sin by placing a thorned crown upon His head. This thorn that represented the very sins that lived within their heart. The very sins that later... He would willingly step up and literally die for. The joke was on them. For as they bowed in mockery to King Jesus... they never even for a second realized that they were not only bowing to the Creator of the Universe, they were not only bowing to the very God who breathed life into their own lungs... but they were bowing to the very God who would eventually ride the skies with majesty and power and establish Himself as judge... giver of life... not the short little life we live upon this planet... but the real life... the one that starts when this one ends. The one that lasts and lasts and lasts... and just as soon as you think it cannot go one moment longer... it has only just begun.
This same Jesus will be the one who decides who and where and why. Yet these funny little men with these evil little thoughts who bow at the foot of Jesus in mockery will find that this is quite ironic. For it will not be the last time they find themselves at the feet of this Man. For one day, they again will find themselves at the feet of Jesus and He will look at them and He, with a heart full of justice and love will ask... when did you call upon Me? When did you acknowledge me as King and as Lord? Not in jest, but in truth. And as they scamper and as they whimper like middle school girls at the idea of this Jewish carpenter being royalty... it will be in that moment that they will recognize. That very moment... that very mile-second... they will know that in the end the joke was truly on them.
But it's not a ha ha joke. Not a funny little tale with a curious little punch line. But the irony will remain in the fact that if they truly have no answer for the question that has been asked them... then this Man who stood silent as they mocked and as they laughed the first time... will most definitely not stand silent in this moment.
For in this moment... with all the power in all the world... with all the rights that belong to the One True Living God... He will in that moment speak... and in His speaking... He will sentence them to their final destination... a destination without life, without love and sadly without Him.
Where has all the laughing gone? Why did the room just go silent? Is it not funny anymore? This mockery of the King? This gentle God who stepped down only to show love and grace... but now stands firmly on the face of the entire WORLD proclaiming to all that He has come to take His children home. Many mocked this gentle Jesus. Many throughout the ages have bowed in mockery... have laughed at the thought of a simple Jewish Carpenter being King of it all... King of everything. And yet He still hopes and still loves... and still offers grace for all of these funny little men with these evil little thoughts to call upon Him in truth... to come to Him in love. And if they do call on Him in love... He in that very moment... in that very mile-second will save them.
I don't understand His patience. I don't understand His grace. I don't understand how He continues to love the unlovely, but I am so glad He does because I know in truth that I am one of the un-loveliest of them all and I know in that day... I want my bowing at the feet of Jesus to be the first of hundreds, the first of thousands, the first of hundreds of thousands of bows that I will offer throughout eternity. Oh Hail Great King!!!!! You are Worthy to be praised.
May we not take for granted King Jesus. May we recognize that He is love and that He is full of patience and that He is caring. But may we not for a second forget that He is righteous and He is truth and that there will come a day when grace fades and the time of truth will lie with every man. What did you do with King Jesus? Many will have no answer. May your answer be the answer of a child to a Father. May you do everything you can to take the truth... to share the love... with all those funny little men with all those evil little thoughts. God loves them... His patience and His grace is reaching throughout all of history to save them. Do everything within your power to not let the first time THEY bow... be the last.