AWANA is an international program for children and youth. It is Bible-based, encourages parent involvement, and provides age-approopriate lessons and activities.
CUBBIES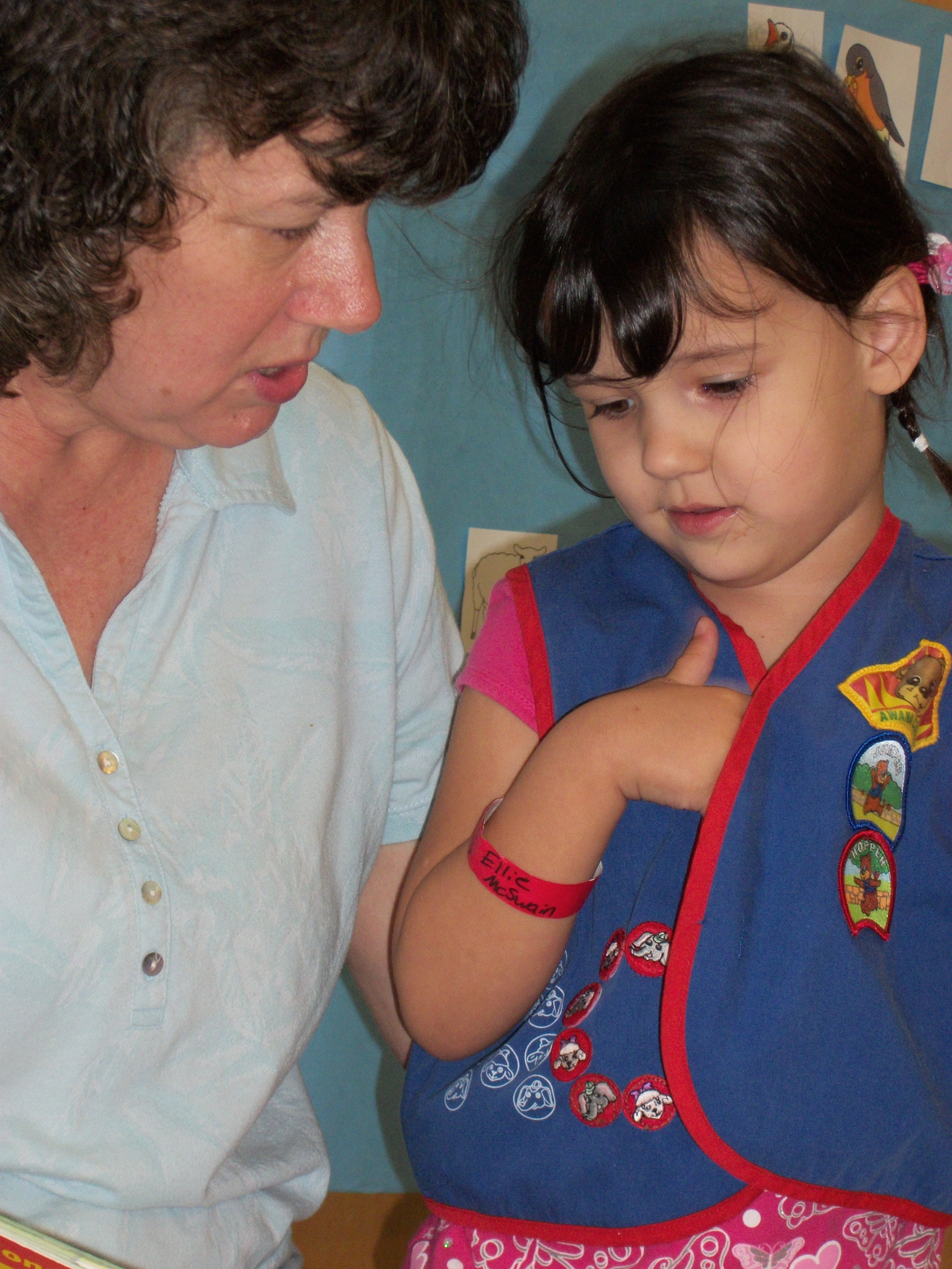 Cubbies are older 3- and 4-year olds. They begin to learn about the Bible and memorize Scripture. They begin to understand how to honor the Lord by being obedient. Cubbies develop a positive attitude toward church and experience a sense of belonging to their club.
Cubbies use two books: Hoppers and Jumpers
Hoppers learn:
The Lord Jesus is the promised Savior
The Lord Jesus, the Servant
The Lord Jesus, the Teacher
The Lord Jesus, the Savior
Jumpers learn:
Lord, You are very great
Lord, Your Words are very great
Lord, Your works are very great
Lord, Your love is very great
PUGGLES
Puggles are pre-Cubbies, usually 2- and younger 3-year olds. The Puggles program plants the seed of faith and teaches toddlers God's Word.
Puggles learn that:
We are a unique creation of God
God loves us very much
Puggles Precepts
God made everything
God saw that it was good
God is love
Give thanks